Interfaith Minister for Philadelphia, PA
"As I see the positivity in life, I let go of pain and fear and live simply by choosing to be happy.
I bring joy and light for all through travel, life experiences and creating loving ceremonies."
~Rev. Lisa Bruecks
Welcome!
I'm thrilled that you found me and are looking to create a special and loving ceremony.
I am happy to help you with a wedding, vow renewal or a special ritual to mark a new chapter in your life.  As an Ordained Interfaith Minister and Officiant in the Montgomery/Bucks County area, I would love to work with you to create a celebration that honors not only your own unique spiritual traditions, but one that brings joy and meaning to you and your loved ones.
Whether you are dreaming of an intimate backyard wedding, a special venue or the beach or wherever your location is, it will be my privilege to officiate.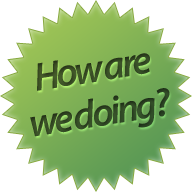 I  also offer personalized Blessings for infants, homes, land and pets. In addition, I can work with you to create a meaningful memorial service or funeral for loved ones who have passed over.
As I begin the second half of my life, I am able to incorporate my Ordained status in with my 29 years as a professional travel consultant. It would be fun to help you not only plan your memorable ceremony, but a memorable holiday or honeymoon too!
I invite you to read about my journey…
Lisa is an Associate Pastor at Circle of Miracles Church in New Britain, PA