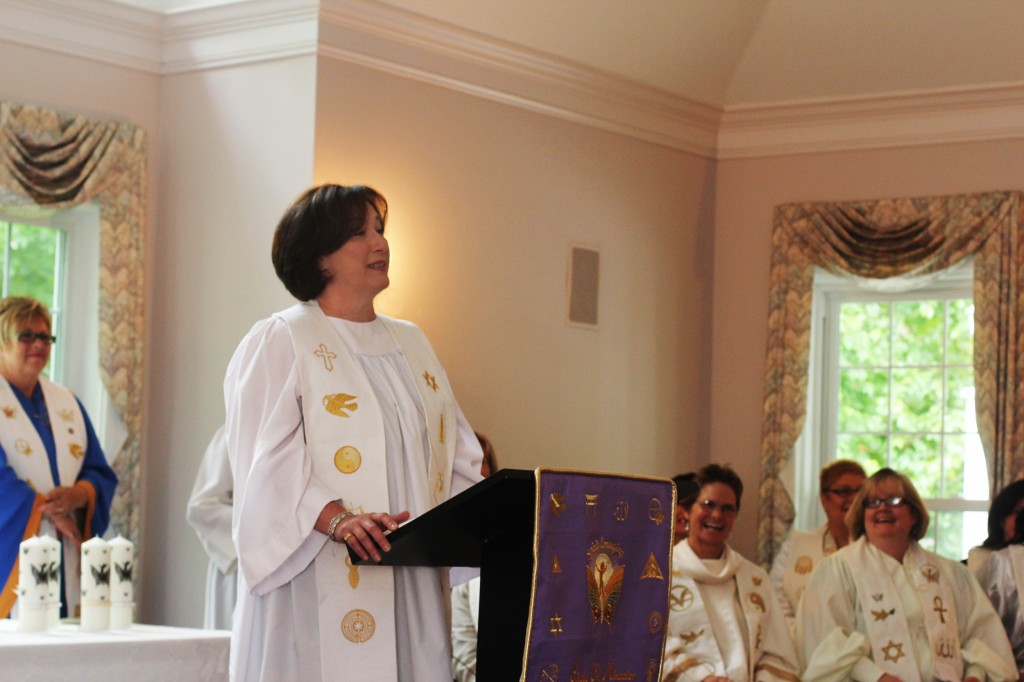 Wedding Officiant
My journey as an Interfaith Minister and Reverend began as a child in a Catholic household.  As I grew older and more inquisitive, I began to notice that the world was not just one flavor.   In my career as a Travel Consultant, I was and am blessed to be able to travel around the world and experience different cultures and belief systems.  Experiencing and studying the different religions, I came to discover that for myself, I was incorporating a bit of this and a bit of that into my list of beliefs and realized that I no longer fit into an already established mold.  I began to see my life as a tapestry that I am weaving with each new experience and lesson, with each new person coming in and each person who left.  I saw something in each religion that I resonated with and understood that among people, cultures and background, the depth of spirit and our connection to a higher being is universal.
And so, as I began learning about alternative thinking, methods of spirituality and healing, that road lead me to study Reiki.   The art of "hands on" energy healing, Reiki originated in Japan by Dr. Mikao Usui around 1914 .  After many courses and studies, I became a Reiki Master-Practitioner in 2008.   I use this practice to help in my ministry as a hospice worker and aiding those who are suffering.
I also am the proud owner of  The Lisa Bruecks Agency LLC, An Affiliate of Avoya Travel/American Express which I opened on June 6, 2011.  I am now in my 29th year as a travel agent and love it!  Having traveled to over 400 cities in 40+ countries on 5 continents, I am blessed to have a good client following and continue to travel and gain even more expertise!
Being an Interfaith Minister and an expert Travel Consultant, I feel are not only two careers that can go hand in hand, but also that from which I never have to retire.   I plan to continue them all the way into my golden years.  I hope to marry couples, send them on their honeymoons, bless their babies and send the families to Disney and beyond!
I am also happily married for 12 years now to my husband Bob, and between us we have 4 children and 7 grand-children.  Thus, the short version of my fun journey and joyous life.  I look forward to hearing all about yours….