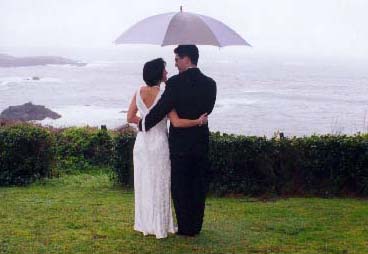 Weddings & Commitment Ceremonies
The Value of Ritual – All spiritual traditions use ritual to engage the senses, to alert the participant that something sacred is about to occur.  When we light a candle, watch a flame flicker, hear a bell ring or even smell incense, our physical body is providing our emotions, our minds and our spirits with an opportunity to manage change in our lives.
Weddings and Commitment Ceremonies –  Starting a brand new life together as husband and wife should start with a meaningful ceremony that you both can hold in your heart throughout your life together.  I can offer not only a traditional ceremony but can work with you to create your own personal day.  We can make it simple or add in special rituals such as lighting a unity candle, a sand ceremony, handfasting, wine sharing and more.
Same Sex Marriages – As of May 20, 2014, I am happy to say that Same Sex Marriages finally became legal in the State of Pennsylvania.   I am happy to be able to perform these special services not only now in my home state, but have already done many in New Jersey and am a Registered Officiant in the City of New York and it's five boroughs. How about a beautiful ceremony in Central Park?
Service Fees
Initial Consultation is free.
Fees for services vary and are based on your individual needs, as well as the complexity of your ceremony.  Weddings do require a $100 non-refundable retainer to hold the date and is credited to your total fee.